Let's get in touch!
@embracethespace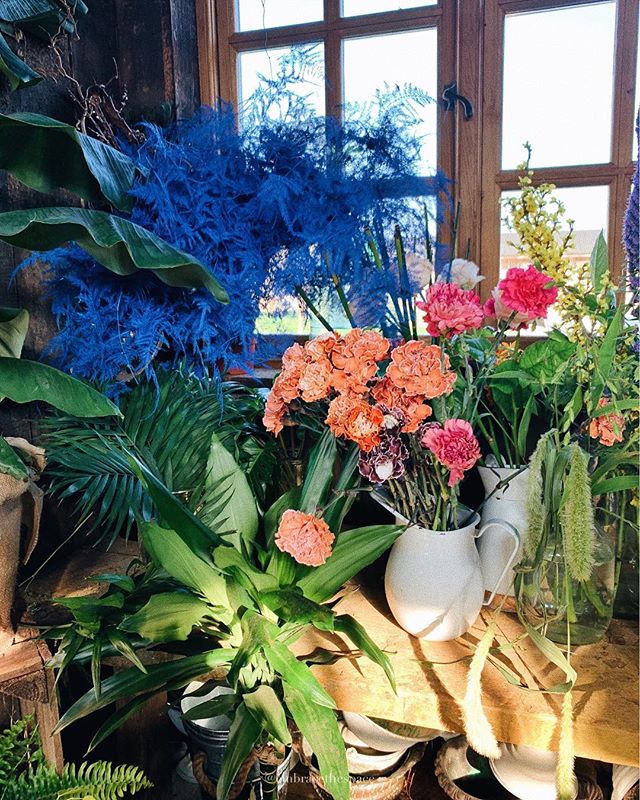 Can't stop daydreaming about this magical flower shop today. England truly has some of the most beautiful flowers I've ever seen. 💙 #ihavethisthingwithflowers
After three wild weeks we are finished furnishing The Boatmen's Institute. Doing it all ourselves on such a short time line was excruciating. There were ups and downs. For instance we got to eat our favorite curry 4 times because the restaurant was so close, and then I threw out my back (unrelated incident to the curry eating). But we made it. Can't wait to share more photos! 📸 photo by my amazing husband @jonnyradford as we laid exhausted on the floor.
𝙱𝚊𝚝𝚑 𝚘𝚏 𝚖𝚢 𝚍𝚛𝚎𝚊𝚖𝚜, 𝚒𝚗 𝚝𝚑𝚎 𝚛𝚘𝚘𝚖 𝚘𝚏 𝚖𝚢 𝚍𝚛𝚎𝚊𝚖𝚜, 𝚠𝚒𝚝𝚑 𝚝𝚑𝚎 𝚖𝚊𝚗 𝚘𝚏 𝚖𝚢 𝚍𝚛𝚎𝚊𝚖𝚜. 𝙷𝚊𝚙𝚙𝚢 𝚊𝚗𝚗𝚒𝚟𝚎𝚛𝚜𝚊𝚛𝚢 𝚝𝚘 𝚖𝚢 𝚘𝚝𝚑𝚎𝚛 𝚑𝚊𝚕𝚏! ✨
✨ Morning light ✨Last month I tore everything off of my bookshelves and did a complete design overhaul. I'm in love with them now and can't stop staring!
Currently planning how I can sneakily move in to the @parkerpalmsprings permanently. I promise I'm a good houseguest. 😎
Has anyone ever needed a "Monday getaway" right after they return home from their weekend getaway? 🙋🏼‍♀️
They say when life gives you lemons, make lemonade. I say, when your original hotel tries to put you and your husband in two twin beds move to the @parkerpalmsprings (where they ACTUALLY make their own lemonade!) 🍋